The 3-Month Self-Care Challenge for Mental Health is a guided challenge in course format that will help you achieve your own self-care routine for mental health!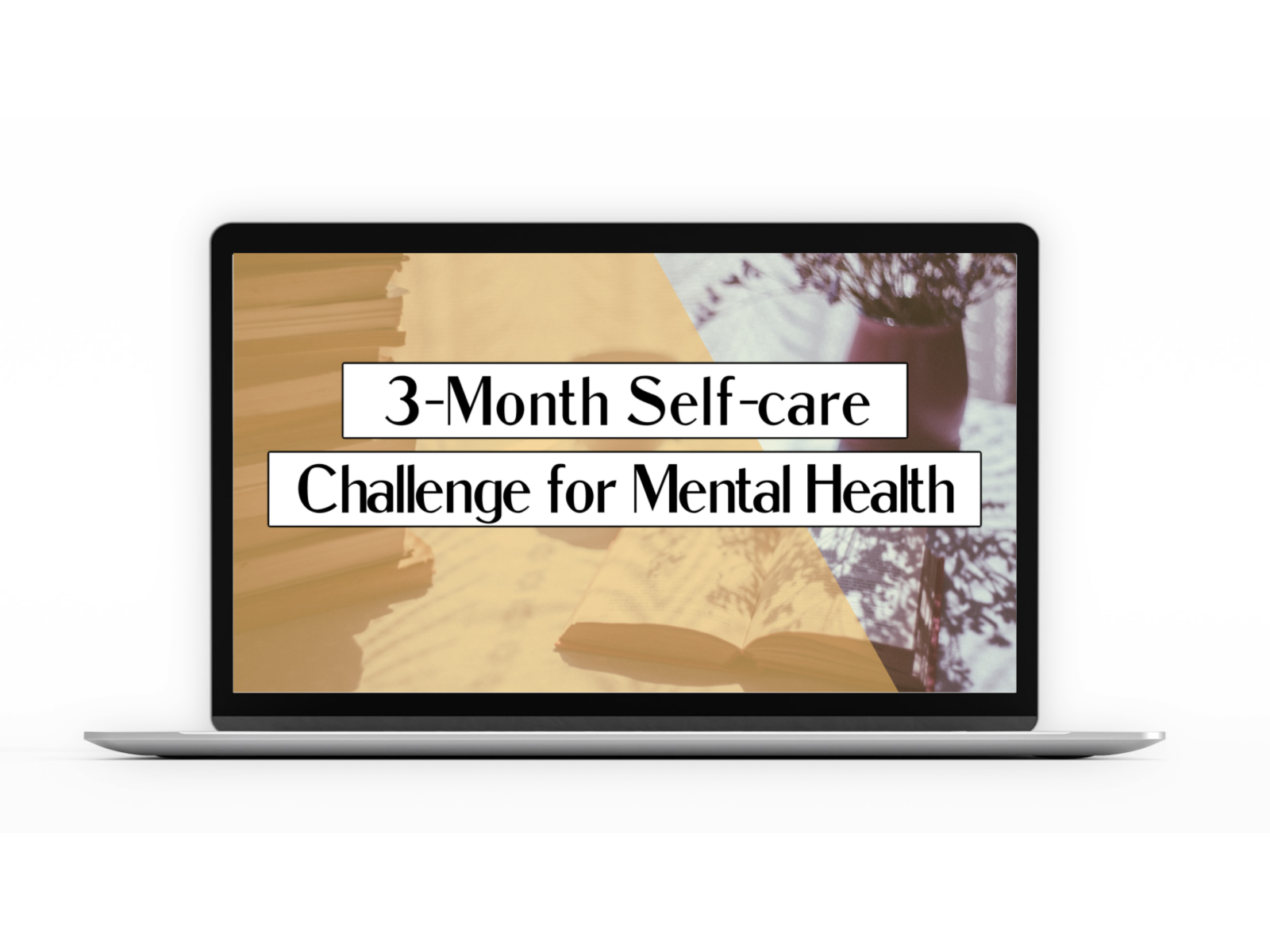 Can you relate to any of these?
Have you started getting into self-care for mental health but feel 'stuck' and don't know how to implement it into your schedule?
Are you longing for peace of mind but don't know where to start with your mental health practice?
Do you feel like your job is taking up too much of your mental capacity and energy?
Maybe you want a self-care routine for mental health but the only activity that comes to mind is meditating so you need more ideas and tips?
What if I told you that feeling this way is completely normal for most people when starting out on their self-care journey for mental health?
Hello and Welcome!
I'm Marissa, the creator behind the content over at mindandbodylifestyle.com
Over the years I've had my own struggles with self-care for mental health which is why I'm so excited to share my story and challenge with you!
I hope you find value and encouragement to help you with your own self-care journey for mental health.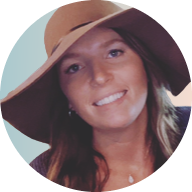 Disclaimer: While I wholeheartedly believe in the power of a self-care routine for mental health, this is not a solution for those suffering with suicidal tendencies.
If you wish to end your life but are looking for answers before doing so, please call the National Suicide Prevention Lifeline (available 24/7) at 800-273-8255
I started out feeling frustrated, overwhelmed and like I wasn't living my life with much passion. Today, I feel happy, satisfied and excited about how I'm living my life on a daily basis...
2 years ago I hit a brick wall - mentally. I was right where I always wanted to be in life and yet, I felt totally out of control and deeply unfulfilled.
I had a great job, a nice house in a fun area of town, wonderful boyfriend, great friends, and we were having a lot of fun all the time...so what's the deal!?
I thought, "..maybe I need a vacation?" Nope. Or "..I bet I need to be working out more frequently." Try again.
Despite everything I tried, nothing seemed to satisfy whatever it was I was missing.
I gotta say, I've had a lot less in my life and that can be a frustrating place to be, but having everything I always wanted and STILL feeling like I was missing something was beyond frustrating. It was depressing.
The First 6 months...
When my initial attempts to sort out my frustrations failed miserably, I decided to try to dig into what the root cause was.
The first 6 months was a cycle of working out too much, quitting because, well, it was too much, feeling bad that I quit, then going hard at it again. Over and over until I realized that was just making things worse.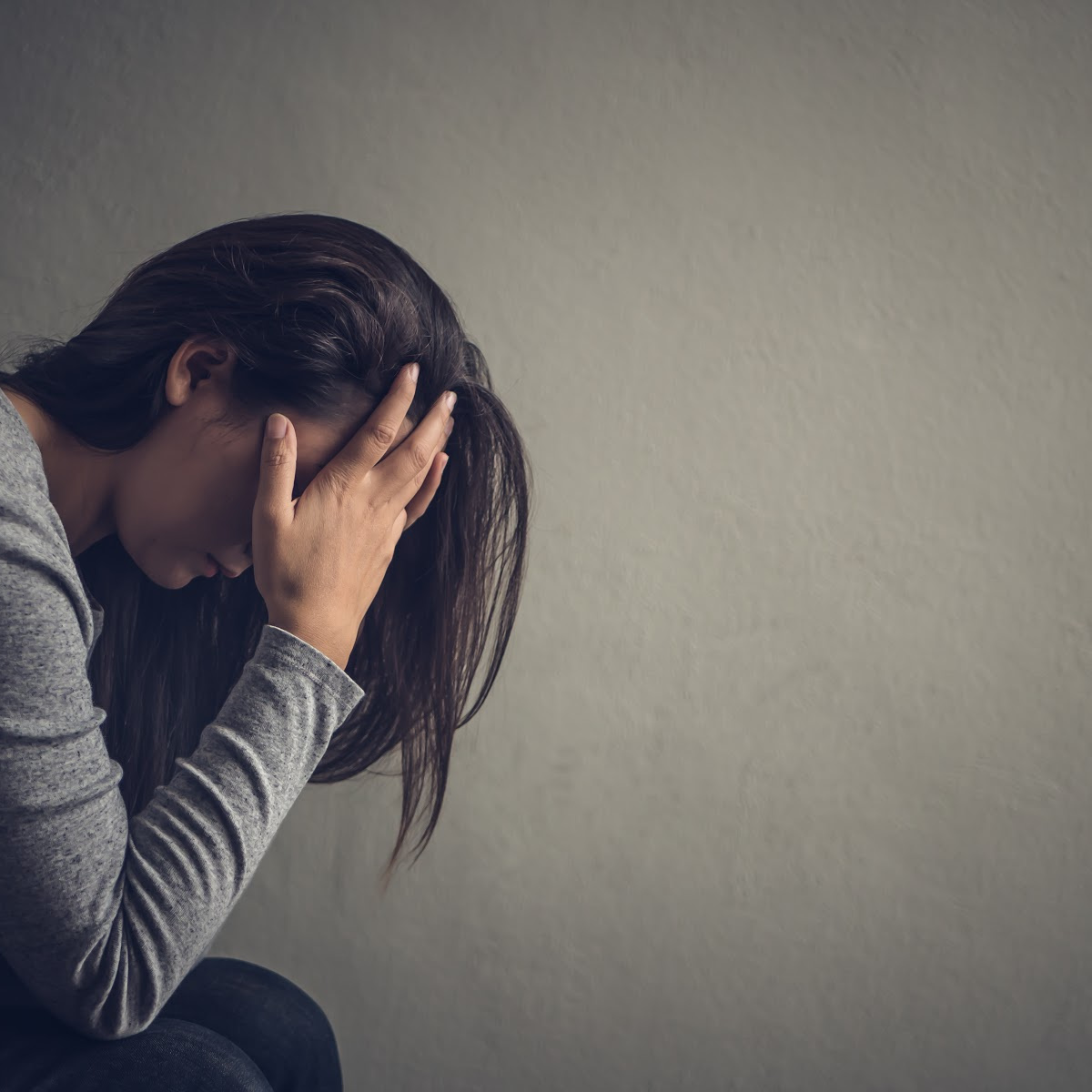 Instead of giving up altogether, I decided to try to think outside the box
I thought, "Okay, if my life is "perfect" and I'm taking care of my body with exercise and my depression periods aren't subsiding, it's got to be something totally unrelated to how my life is right now." Bingo!
Million dollar question - what was that "something"?
The Next 6 months...
During this time I did something I'd never bothered doing before. I sat still and stopped trying to quickly figure everything out.
I remember my sister telling me that I just needed to be patient and things would fall into place.
This was during a frustrated phone call in the car (in the gym parking lot - go figure) where I nearly hung up and burst into tears. I was irritated at the thought of not "actively" trying to solve this HUGE earth shattering issue I'd had FOREVER! "She just doesn't get it! I NEED TO MAKE SH*T HAPPEN!"
"Make sh*t happen." That was pretty much my motto from the time I was 18 until present day. Maybe the problem is that I force things into existence and then get irritated when they don't go how I'd like them to.
Was THAT it!?
Sure was. I started thinking completely outside my usual panicky, "find-a-solution-quick" way of thinking, and started to let my mind go wherever it wanted with my problem without jumping into action at the first poorly-constructed solution.


At first it felt like I was giving up.
Then slowly, my depression time periods started to subside and I could think clearly a bit more. I think it was around the 9th month in (after the brick wall), where I realized I missed being creative.
I was so focused on getting the job I always wanted and "working on myself" that I forgot how much I loved having a creative outlet.
Call me crazy but I used to enjoy writing essays in school (lol - I know, right?...).
I didn't want to spend my free time writing essays, but I thought maybe somehow I could combine a hobby of mine with creative writing...hmmm
I started a little blog on a website I no longer have and began writing little posts about general workout tips and health tricks.
Fun, but that didn't really hit the nail on the head...
Along with rediscovering my creative side, I was starting to become more aware my my true emotional and mental state.
During my years of forcing things to happen, I'd created a bunch of limiting beliefs and stories that I thought I had to believe.
The 1 year point...
I little over a year ago, I decided to "treat myself" and start working on my mental health more intentionally.
I used to always tell myself that when I made "X" amount per year or got promoted to "X" position, I'd let myself relax and focus more on my mental health and well-being.
The issue is very clear now that I'm saying it out loud, but at the time, I thought it only made sense.
After all, who has time to slow down and focus on something other than the next step up on the corporate ladder? Not me. That's how you get distracted and mess up all that hard work. Snooze. Fest.
As I began diving into the wonderful world of self-care for mental health, I began to see that my approach toward success wasn't as solid as I thought it was.
Since I love writing, I quickly fell in love with journaling and it helped me get an outside look into my own problems! This was where things began to get life-changing...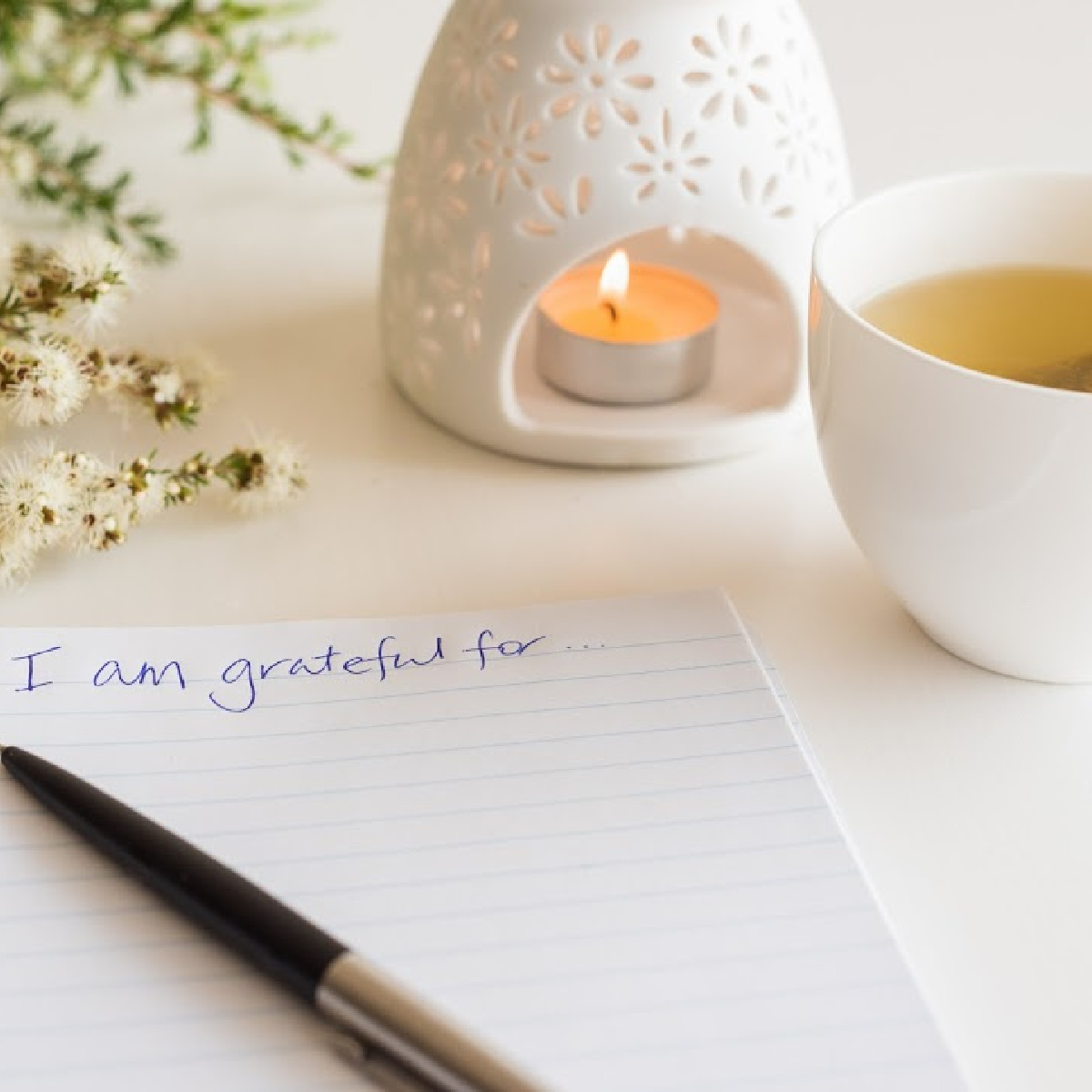 Gratitude Practice
At first I hated it. I could not get into it at all and it just reminded me of all things I wanted but didn't have yet. Eventually, with the help of some very inspirational podcasts, I was able to flip my thoughts from negative to positive.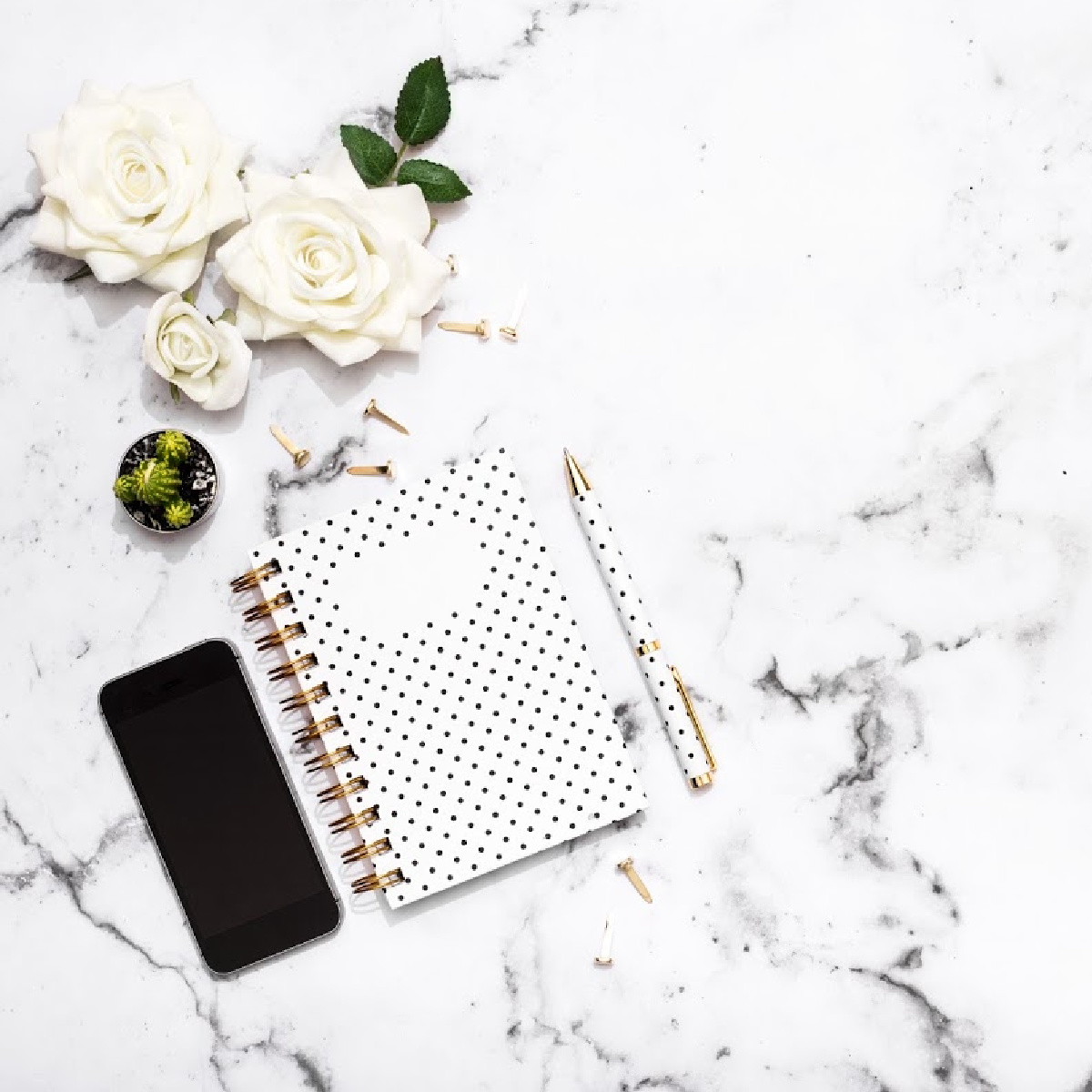 Daily Journaling
In the beginning, I wrote in my journal maybe twice a week. Setting aside the time to get my thoughts on paper most days now, has been a real game changer for me!
I started becoming more aware of the reasons behind my actions and started practicing only doing a certain action (like going to the gym or dieting) if it was coming from a wholesome and genuine desire.
Things were looking up and I was starting to see how I could use my new practices and make great habits out of them. (No serious commitment in implementing them into my daily life yet though)
A few months went by and without any strong practices in place, I began to slip back into my old mindset.
I struggled to control feelings of frustration and felt overwhelmed by the smallest things.
And then, in April 2020, I was furloughed from my full-time job due to COVID-19.
It was like my whole world was spiraling out from underneath me. I had never been furloughed or let go from any job before. Because the circumstance was abnormal, I experienced extreme anxiety when I found out about the furlough.
I felt completely lost and confused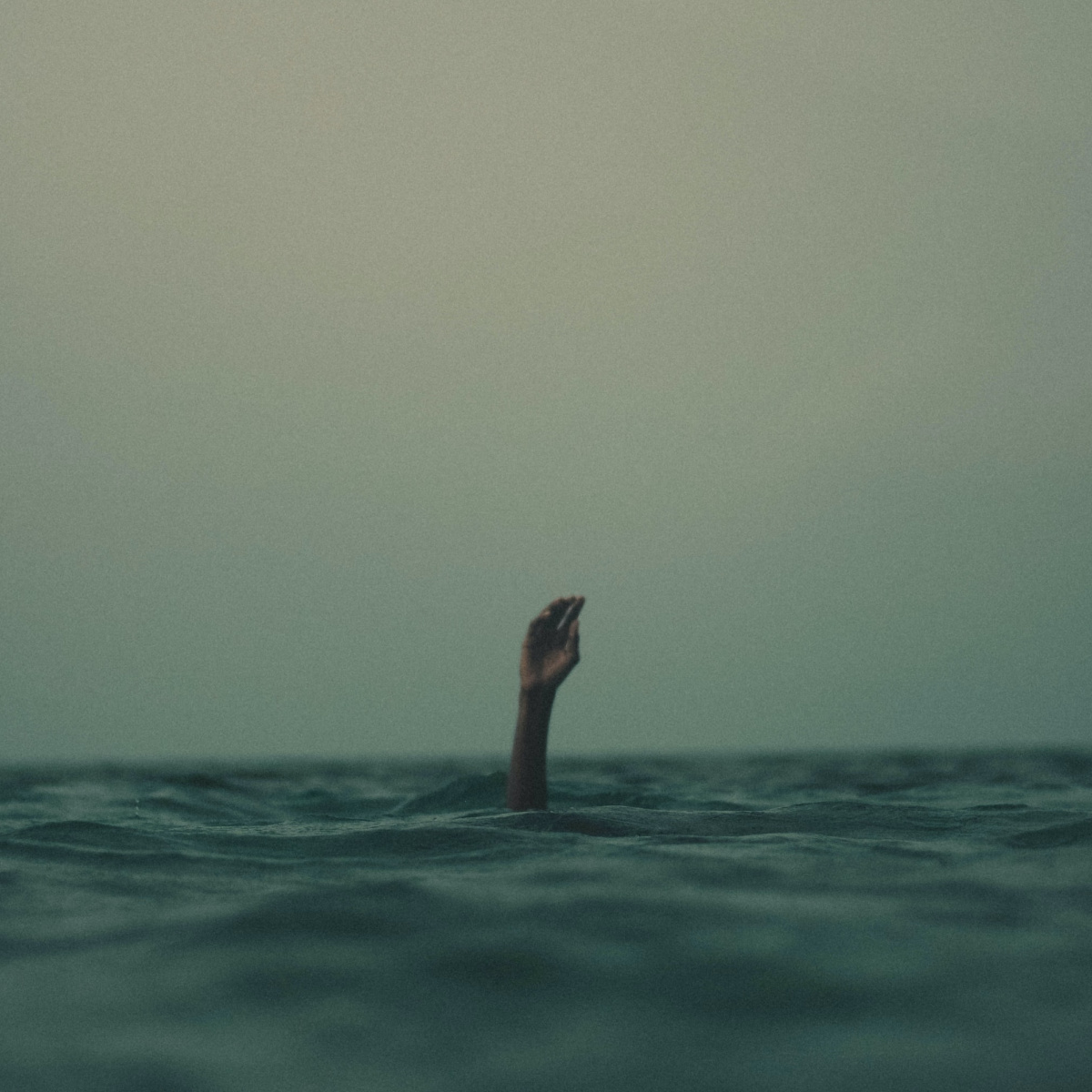 I was drowning in anxiety, fear and doubt. Feelings that weren't so foreign to me, but I hadn't felt them quite on this level before
Should I look for another job even though this might be temporary?
Would my bills be covered from unemployment checks?
How do I even get unemployment compensation?
What if it takes too long for my unemployment to get approved and I can't pay my bills?
Question after question raced through my mind as I franticly tried to come up with a solution to my unsettling discomfort.
And then I remembered...
The last time I felt anxious and scattered, I decided to just let myself feel that way and not try to figure anything out...
Doing "nothing" in this case was SO hard for me. But it was well worth it.
It was as if I had a brand new beginning!
I decided to look at this time of uncertainty as a gift.
For once in 10 years, I had months to spend nearly however I wanted to!
It was a little intimidating at first.
I decided to take a deeper dive into my mental health practices.
Shortly after starting, I began to develop a method for implementing a routine which I wouldn't have been able to do if I were working full-time!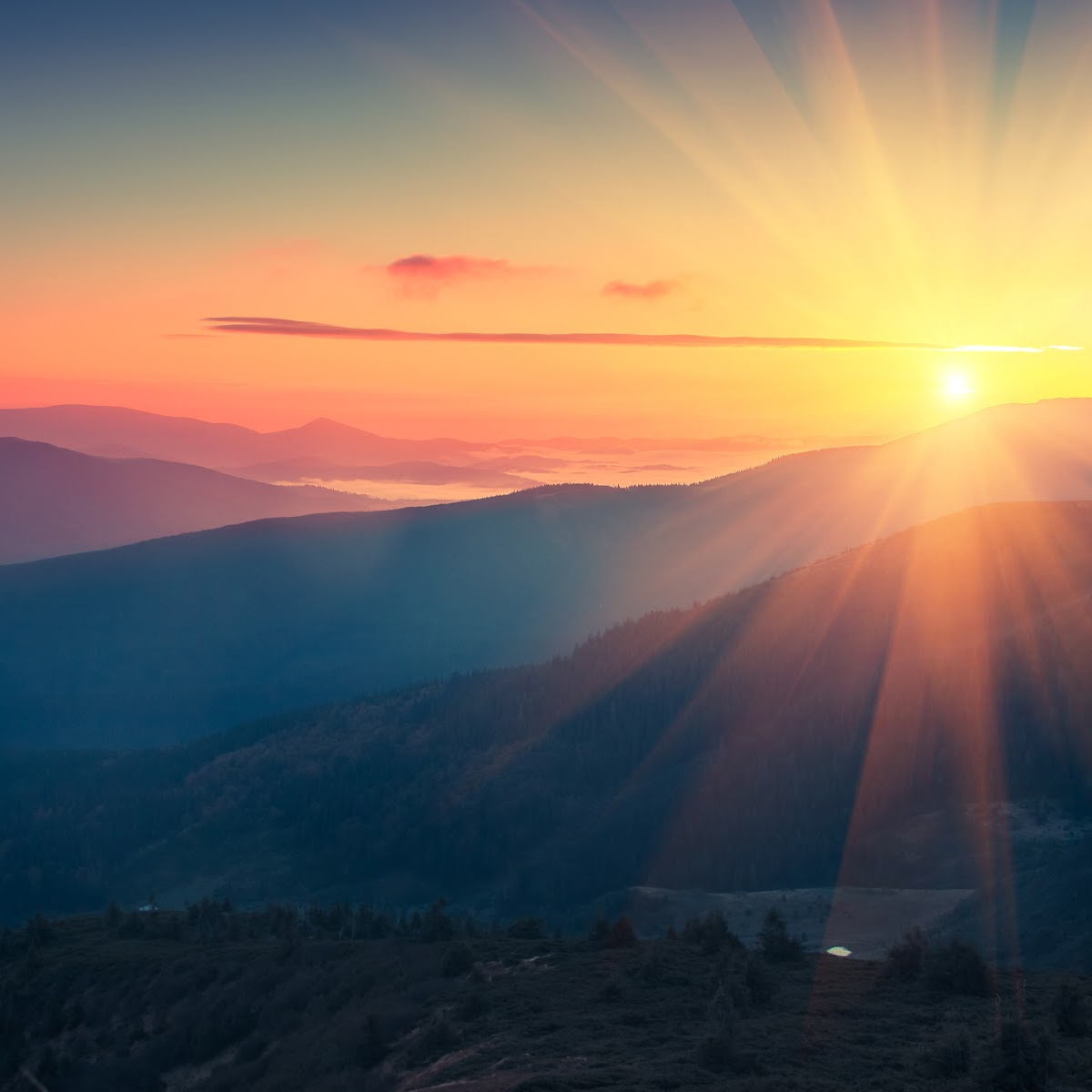 By jumping into all of my practices full-time with no where to go and nothing to do (literally - thanks to the 'rona), I was able to discover what worked for me in order to create habits out of practices I that was only partially engaged in before.
The best part? I could boil down my practice to fit my full-time schedule after furlough was over!
I am so grateful for the little bit of mental preparation that I had going into furlough.
Without the few ideas and practices in my mind from years prior, I would have wasted those precious months (without a full-time job) doing things like worrying, frantically looking for a new job, instead of developing my self-care routine for mental health.
The beauty of a practice like this is that the more you do it, the stronger you become. I can honestly say that the methods I've learned this last year+ have significantly changed my mind in every way, for the better!
And that's why I'm so excited to share it with you! When I started developing my passion for writing about mental health along with my own self-care for mental health practices, I thought it would be amazing to be able to share something like this with everyone!
Introducing the...
3-Month Self-Care Challenge for Mental Health
The solution for people new to self-care for mental health who want ideas to help get them started, a structured guide for implementation, and resource ideas!
In this course challenge you will learn to...
Change your mindset around self-care for mental health
How to create and manage your own self-care routine for mental health
Encourage yourself to continue implementing activities you've always wanted for yourself
Learn why you should make yourself a priority
Change your life with practices and resources that have changed mine!
And much more!
Imagine waking up everyday knowing that you have the self-care habits successfully in place to help you accomplish ANYTHING you put your mind to!?
That's exactly how I feel now that I have my go-to habits in place. Unstoppable and full of passion for life!
Here is what the course looks like once you're enrolled...
But you know I love to give out bonuses too, right!?
Purchasing the 3-Month Self-Care Challenge for Mental Health will not only provide you with direct guidance on how to succeed but you'll also score these sweet bonuses - COMPLETELY FREE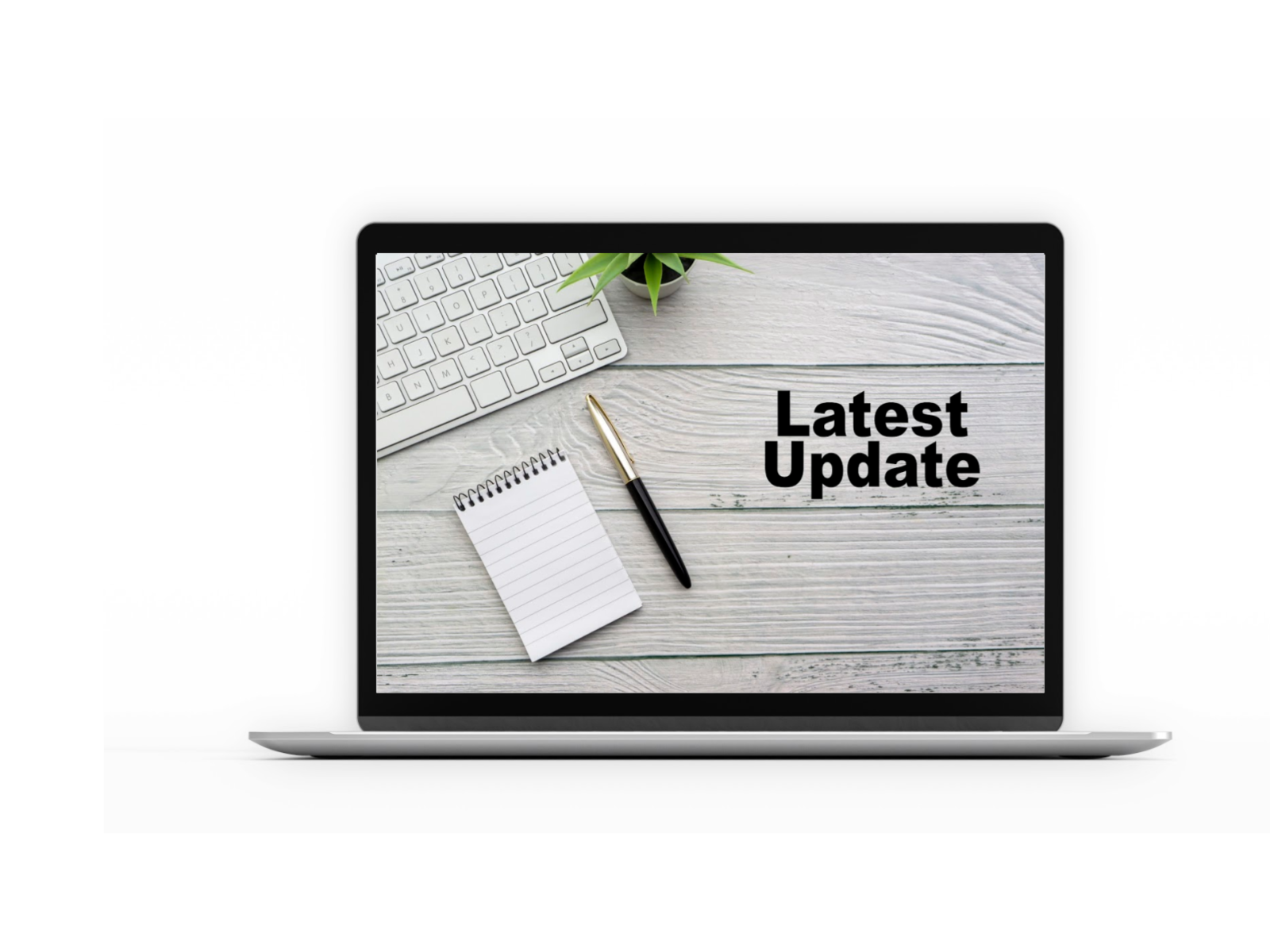 Continued Updates and Improvements
We all know life is about constant improvement so of course I'm going to want to add more value to the course as time goes on. If I discover an awesome new mind hack or method of doing something, I'll be sure to add a new lesson for it!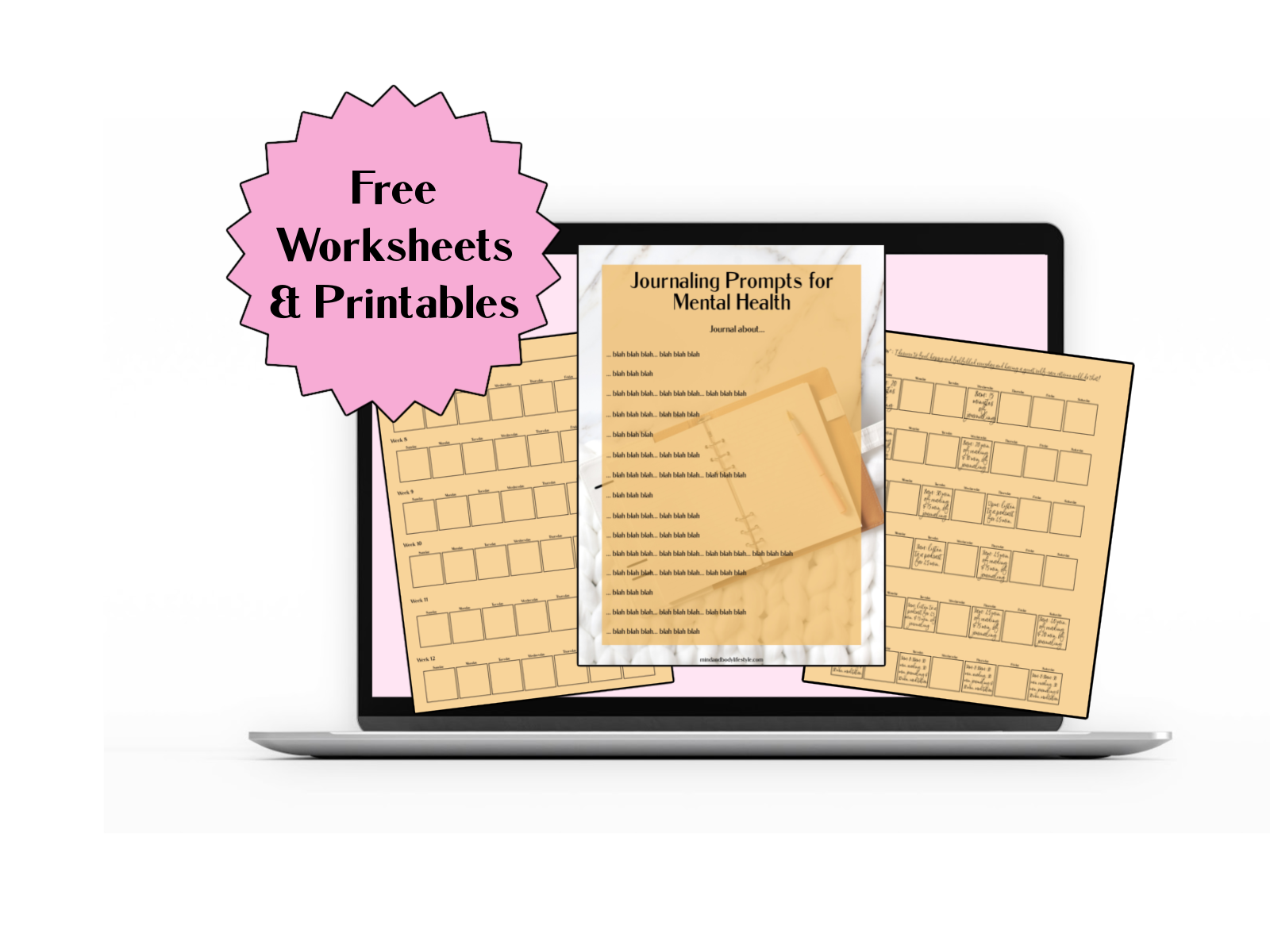 Worksheet and Printables Printable ($29.97 Value)
Think you'll need extra guidance, journal prompts and written examples of the course strategy? I've gotcha covered with these freebies! Saves you time and helps ensure your success!
Frequently Asked Questions
1. Is there a guarantee?
Absolutely there is! This is the exact strategy that I've personally used to get various amazing results in my own life for establishing a sustainable self-care routine for mental health. However, if you genuinely try the challenge and provide a valid reason why the challenge isn't beneficial for you, you may request a refund per the refund policy guidelines.
2. What is the refund policy?
While this is a 12 week challenge structure, you have 30 days to return for a full refund. I truly believe that you'll be able to establish new habits for your self-care routine for mental health within the first couple weeks and definitely within the first month. Some students will take longer to "find their groove" so I've allowed up to 30 days to be able to request/receive a full refund.
3. Do I need to purchase anything in addition to the course?
No, unless you decide to implement reading self-help books as one of your activities and you don't have any books (or audiobooks) like that yet. You can often find free material online though! That's how I started out before I began buying books for myself.
This course is based on personal preference of the activities although I do provide example schedules with example activities for each of the 12 weeks which you're welcome to use if you like.
4. How long do I have to complete the course challenge?
The course/challenge is completely self-paced. If you start it and some unforeseen life event comes up and you need to hold off for a bit, no problem! You'll always have access to the course.
5. Are there any hidden fees?
Absolutely not! Once you pay the one-time fee for the course, you get access to the entire program as well as any future updates that are made to the course including any new bonuses that are released for it!
6. What's in the challenge/course?
It's a full course designed to help you develop your very own self-care routine for mental health in 12 weeks. The course includes tips and tools to help get you in the right mindset for success. The challenge also includes weekly implementation guides and instruction, example activities, suggested practices, a blank printable for your use throughout the 12-week challenge and a 12-week bonus printable that outlines examples days, times and activities just in case you need specific examples of the challenge progression.
7. Who is this challenge for?
An individual who wants to implement a self-care routine for mental health. You may be feeling tired of feeling emotionally unfulfilled or like you don't do enough for your mental health. This challenge is especially geared for beginners new to caring for their mental health on a regular basis.
Check your inbox to confirm your subscription